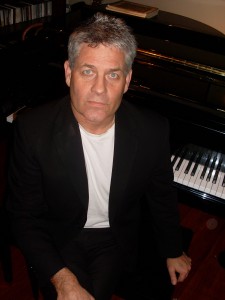 Michael Williams (New Zealand – Oceania)
website
MICHAEL WILLIAMS
Michael was born in New Zealand in 1962, but left in 1984 for the UK and subsequently settled in Melbourne Australia until 1998 when he returned to his native country.
Since his return to New Zealand he has received substantial commissions from most of the country's major musical institutions including the NZSO, NBR New Zealand Opera and Chamber Music New Zealand and his music is regularly broadcast on Radio New Zealand Concert.
Described as a 'Landmark in New Zealand composition'.
Michael's Chamber Opera 'The Prodigal Child ' has been one of the most successful New Zealand operas. It has been performed at four major festivals around the country including Taranaki, Christchurch, Auckland and Hamilton. The opera was recorded and released in 2006 through Atoll Records .  The recording uses the original cast members Joanne Cole, Stephanie Acraman and Paul Whelan along with the 'Ogen Plus' quintet.
Michael's largest and most ambitious project to date is a new opera he is writing in collaboration with librettist and director John Davies. 'The Juniper Passion' is based on an ANZAC theme and promises to be spectacular from a visual as well as audio perspective.
He is currently a Senior Lecturer at the Conservatorium of Music University of Waikato  teaching across a number of fields including composition, computer music, orchestration, harmony, counterpoint and music aesthetics.
In between composing, teaching and Chairing the music department, Michael is also working toward his PhD in composition through Melbourne University.