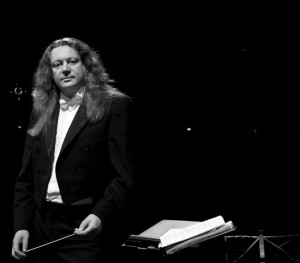 David Osbon (UK – Europe)
website
DAVID OSBON
David is an award-winning composer, conductor and academic whose music has been performed, broadcast & recorded around the world.
David Osbon has conducted ensembles and orchestras ranging from the Bulgarian Radio Symphony Orchestra to the Jordanian Army Band and has toured across Europe, the USA and the Middle East with a variety of ensembles. With his recent appointment as a Principal Lecturer and Head of Collegiate Music at Kingston University, currently the majority of David's work (some 60 concerts a year) is with student ensembles from the University's School of Performance and Screen Studies.
Since returning to the UK in 2000, David has, in addition to his musical work, held lecturing roles at the University of London, South Bank University and Rose Bruford College, whilst holding down a full-time role as Head of Arts and Culture at Greenwich Council where he was instrumental is devising the cultural chapter of the 2012 Olympic bid.
Commissions from the Bergamo Ensemble, Docklands Sinfonietta, Blackheath String Orchestra and the Dartford Symphony Orchestra have yielded major works, plus a number of chamber music commissions have been premiered to critical acclaim in venues ranging from St John's Smith Square and the Wigmore Hall through to Kingston Parish Church. David is also the conductor of the Orchestra of the Thames Gateway.