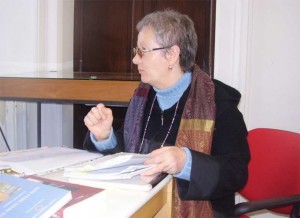 MARIA LANCIOTTI
is born in Rome in 1942. Freelance journalist, works with current periodicals and newspapers, and web culture.
He has numerous publications including books of fiction, collections of poems and texts for the theater. And 'present in anthologies and cultural magazines and publishing in the national circuit Anterem poetic research.
For his literary work has received significant awards, including Premio CAPI.T., Emily Dickinson, Spazio Donna, Città di Salò, Lorenzo Montano.
Some of his texts were used for the preparation of multimedia events.