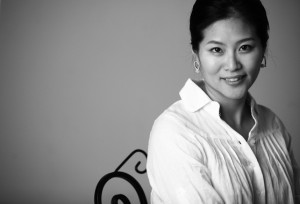 Kye Ryung Park (South Korea – Asia)
website
KYE RYUNG PARK
As a resident of both Asia and the United States, composer Kye Ryung (Karen) Park has successfully integrated a number of multi-cultural elements into her own artistic identity. She is an accomplished pianist as well as an active Kayagum player. Kye Ryung is highly regarded for her solo compositions as well as her works for small and large ensembles.
Her compositions have been performed at numerous music festivals and conferences including the International Festival of Women Composers, Nevada Encounters of New Music, Pan Music Festival, June in Buffalo and College Music Society's Regional, National, and International Conferences as well as Grumo festival and Corso internazionale d'interpretazione in Italy. Recently her piano suite Reminiscences (2008) was broadcast on KGCS radio in Missouri. Future premieres also include performances in international venues such as Egypt, Taiwan, and Korea. Kye Ryung's music has been published in the United States and Asia.
She has studied with reknowned composers Ian Krouse, Paul Chihara, Roger Bourland, Paul Reale, and Byung Dong Paik. Kye Ryung earned her PhD and master's degrees in music composition and theory from UCLA after also completing her bachelor's degree in music composition at Seoul National University.
Kye Ryung's research interests embrace the music of Benjamin Britten and stylistic pluralism. Her paper on Benjamin Britten's Curlew River was present at the College Music Society;s International Conference in Thailand. Her current interdisciplinary research and performance projects, Asian Women in Comfort deal with incorporating Western elements into Asian music and dance. Kye Ryung Park has taught at the California State University, Fresno and University of Nevada, Las Vegas. She is currently on the faculty at Edison State College in Fort Myers, Florida.